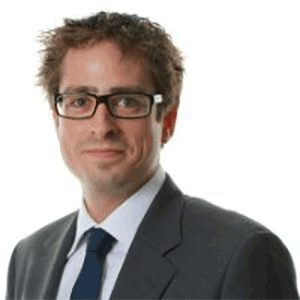 Alder: 33
Jeg bor i: Oslo
Tittel: Nordic CSR Lead / Senior Manager
Virksomhet: Accenture
Seneste utdannelse
Master's degree in International Peace and Conflict Resolution
Fakta fra CV
Very passionate about generating societal impact through my work and doing so together with others
Currently heading Accenture's Nordic CSR agenda and Accenture's global partnership with Save the Children
Several years of experience working with transformation in the Nordic public and non-governmental sectors
My international background is a part of who I am -> having lived in seven different countries across four continents
I am an eager student of political affairs, the role of technology in societal development and sustainability topics
Mine beste egenskaper som leder er…
Strategic
Sense of purpose
Results driven
People oriented / enabler
Innovative
Min viktigste erfaring er…
In the beginning of my career, a mentor of mine told me that one of the most difficult things when you grow your career and leadership positions, is to stay connected with the teams and individuals that work with and for you. When you lose this foothold, you risk reducing the value of your leadership in multiple ways. I find that there is a lot of truth to this, and I try to set aside more and more time to stay tuned to personal and general insights of my colleagues/clients.
Mitt beste råd til unge ledere som leter etter nøkkelen til suksess er….

Excel in your responsibilities/subject matter, but be relentlessly focused on generating value beyond ordinary. Don't let your present context, position or roles limit your perspective.
Excelling at leading others really requires that you know how to lead yourself. Get to know your purpose, strengths etc. and let this guide you. Always build and enable individuals around you -> be that your leaders, teams, clients or others.
Combine your patience and your impatience – always know when to act on what.
Jeg er aller mest glad for min rolle som leder når…
The feeling of things/systems moving in the right direction
Projects/initiatives/individuals that I believe in demonstrate clear progress/success
Overcoming something uncomfortable
Det viktigste for meg som leder er…
Purpose/values, Motivation, Team/individuals, Outcomes